Throughout this year, Google has been relentlessly developing and incorporating new generative AI tools into all of its products, ranging from drafting emails, letters, and books to creating artwork. However, one of its core businesses undoubtedly lies in advertising and selling products. In light of this, the tech giant has unveiled a new virtual clothing try-on tool aimed at enhancing the user's shopping experience.
This tool, now available to users in the United States on Google Shopping, takes an image of a garment and predicts how it will look on the real body of a set of models in different poses, showcasing how it will drape, contour the body, and form wrinkles, among other things.
Shoppers using Google Shopping can try on clothes from brands such as Anthropologie, Everlane, H&M, and LOFT. With the intention of including all possible body types, the garment sizes range from XXS to 4XL, and users simply need to search for the «Try On» badge to start scrolling through the models to find the body type and skin tone that best suits them, and see how the clothing would look. Once they find the most similar model, users can save it as the default for future try-ons.
Training the tool
For training the tool, Google utilized Shopping Graph, its internally developed diffusion model, and numerous pairs of images featuring real models. During the photoshoots, the models' sizes were identified by referencing sizing charts from various brands.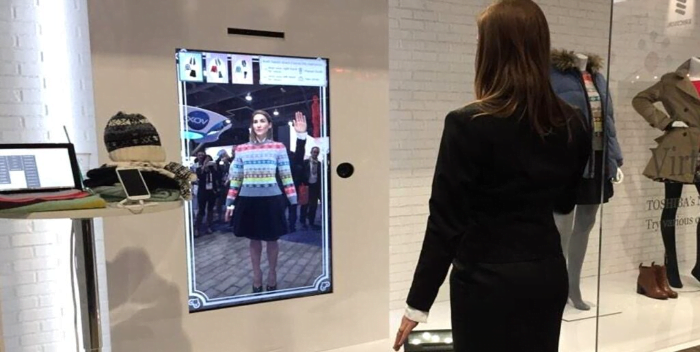 Each pair of photos was taken with a model wearing a garment in two different poses, for example, one image with a shirt standing sideways and another one facing forward. The images of the models were combined with images of the brand's clothing, using generative diffusion models to produce multiple diverse images of the garments, resulting in a wide range of highly realistic photos.
When wanting to try on a piece of clothing, a list of 40 female models is presented for each top, and multiple models are even shown for the same size. Furthermore, there is a menu displaying normal clothing options, colors, prices, and similar models.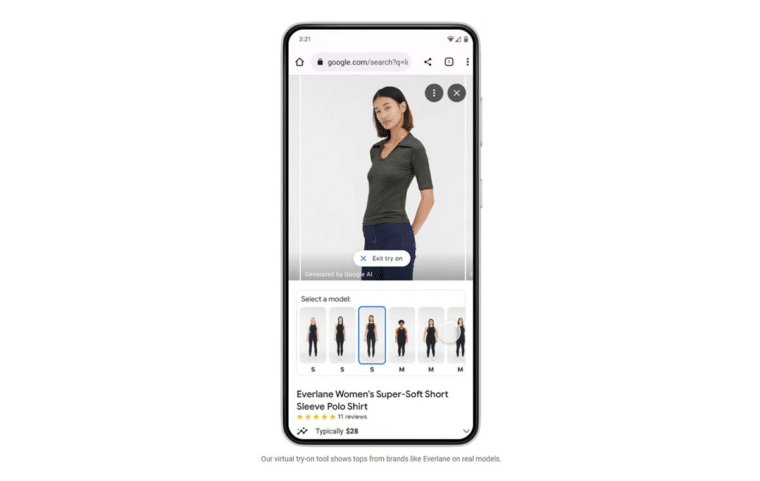 While Google Shopping displays garments ranging from XXS to 4XL, not all brands produce clothing in that size range, so unavailable sizes will be shown in gray.
Other attempts at online try-on tools
As innovative as a virtual clothing try-on tool may sound, Google is not the first company to venture into this field. Amazon and Adobe have been working with generative garment modeling for some time. In fact, Amazon introduced its mixed reality mirror several years ago, allowing consumers to try on clothing, although this project never fully took off.
Similarly, Google has been involved in other projects using virtual try-on technology with L'Oréal, Estée Lauder, MAC Cosmetics, Black Opal, and Charlotte Tilbury, enabling users of Google Search to try on different shades of makeup on models with various skin tones.