McDonald's Hamburglar, the notorious fast-food mascot, known for his mischievous attempts to steal all the burgers for himself, has made a comeback after years of being in hiding. In collaboration with the renowned agency Wieden+Kennedy, McDonald's has brought back the cunning food criminal to promote updates to its classic burger menu.
Burglar by Day, Burger Lover by Night
In the brand's latest campaign, the red-handed fugitive is first shown surveilling a local McDonald's through his binoculars. He is intrigued by the refreshed versions of the Big Mac, McDouble, cheeseburger, double cheeseburger, and hamburger that he sees on the menu. In the next scene, the Hamburglar springs into action, executing his heist by dropping down into the restaurant and stealing a tray of sandwiches. Viewers will recognize the thief from his iconic striped outfit, burger tie, black mask, fedora, and cape.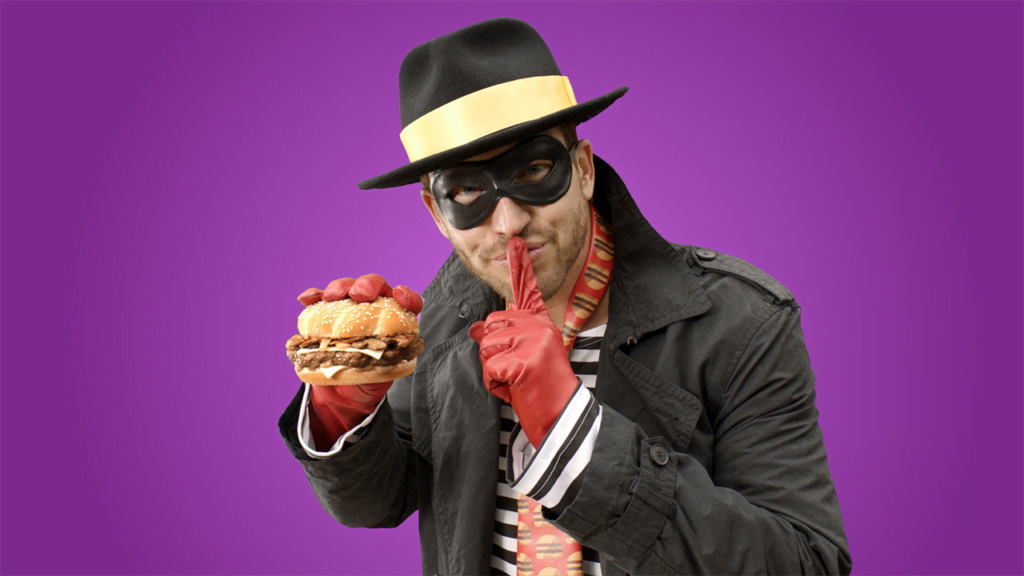 Classic Burgers, Revamped
McDonald's is actively using its iconic Hamburglar mascot to promote its recent burger updates, which have already been implemented in several West Coast cities such as Los Angeles, Seattle, Portland, and San Francisco, and are slated to be available nationwide in all restaurants by early 2024. These updates, which consist of softer buns and more Big Mac sauce, were initially introduced in international markets like Australia, Canada, and Belgium.
«Our classic burgers are what made McDonald's famous. They have become a cultural icon over the years. We saw the opportunity to make a few changes in our kitchens to make them even more delicious and go back to what people loved most about them in the first place,» said Tariq Hassan, McDonald's USA Chief Marketing and Customer Experience Officer, in a statement.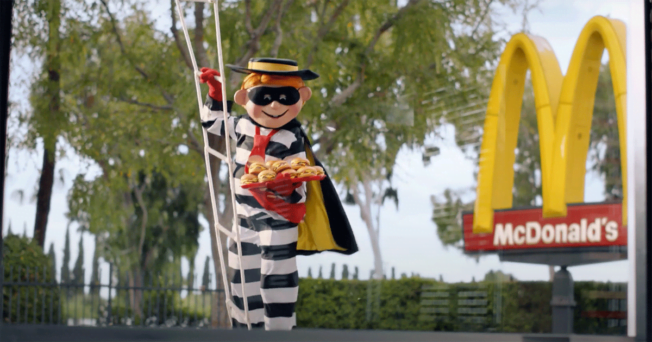 «To spread the word, we are bringing back a McDonald's favorite – the Hamburglar – because what better way to showcase just how good our burgers are than by unleashing the most notorious burger thief in our marketing campaign, as he tries to get his hands on our best burgers ever.»
In a 2015 campaign, the Hamburglar made his last appearance, breaking out of prison and adopting a more mature persona that differed from the animated character that many viewers may recall.