In a groundbreaking move, the Kansas City Royals have partnered with fan-engagement platform ARound to bring augmented reality technology to Kauffman Stadium during the 2023 baseball season. Royals fans can use ARound Stadium app for real-time AR experience.
Crown Vision AR platform
The Crown Vision AR platform from ARound will take the stadium experience to the next level, with a host of interactive features that will thrill fans young and old. 
The innovative technology will turn Kauffman Stadium into a virtual castle, complete with a fire-breathing dragon that can be controlled by attendees. Celebrate home runs with fireworks and win prizes playing games.
"As we look to excite and engage the next generation of baseball fans, we know that ARound's technology provides an amazing opportunity for the Royals," said Tony Snethen, the team's vp of brand innovation.
This partnership builds on ARound's successful launch of its AR stadium experience with the Minnesota Twins and Los Angeles Rams in 2022. ARound revolutionizes fan engagement for Kansas City Royals with interactive gameday features.
"Rather than detract their attention with apps that take them away from the action on the field, ARound keeps fans focused on the real-world plays," said Josh Beatty, founder and CEO of ARound.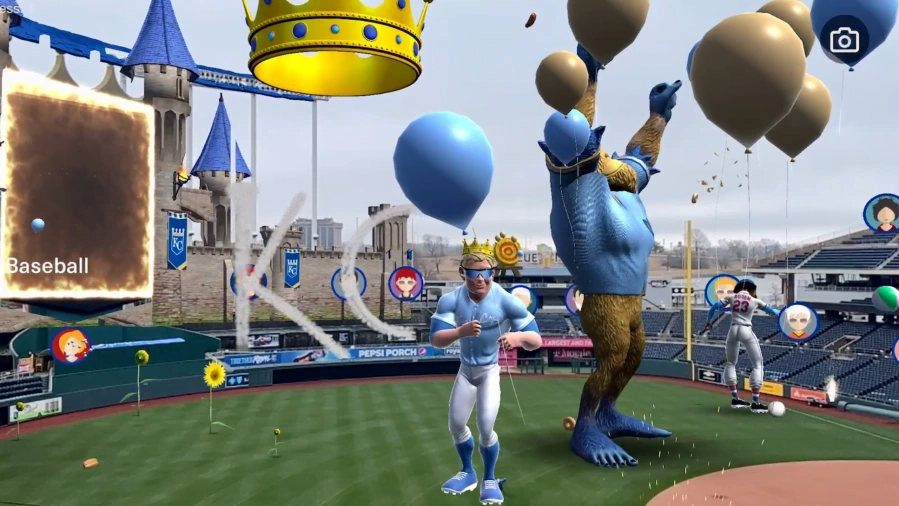 Royals' Crown Vision AR platform transports fans to a world of interactive fun, setting a new fan engagement standard. Don't miss out on this groundbreaking technology – download the ARound Stadium app and join the revolution!